Do you feel like your relationship is at a standstill?
Are you and your partner stuck in the same argument loop every night?
Do you feel like the you and your partner are drifting away?
Do you desire more intimacy between you and your partner?
Or are you ambivalent because you aren't sure you want to be married? No problem. Click here to learn about a service designed specifically for you.
All things can be improved, changed and bettered, with just a little support, no matter how big or small. In my couple's therapy sessions, I offer a safe space for relational healing, communication skills, and intimacy-building. The goal is for you and your partner to have a satisfying, secure, and sexually fulfilling marriage. 
Some issues that bring couples to therapy are:
Intimacy (sexual & emotional)
Communication issues

Balance (Work/Life/Family)
Blended Families
Pre-Marital/Readiness
Sexual Concerns
Separation or Divorce
Extended Family
Infidelity/Cheating
Issues around Pornography
Trust-recovery
Navigating Non-monogamy
What You Should Know Before
You Decide to Work with a Relationship & Sex Therapist.
Most general therapists and counselors are not equipped to handle the dynamic of working with two people in a room, nor are they highly trained in the area of relationships, especially when it comes to sex. In the room, conflict can escalate quickly if not headed off skillfully, and therapy sessions like that can do more damage than good! That's because counseling sessions may uncover old wounds and increase communication barriers rather than promote healing. Some therapists or counselors may even encourage divorce, for lack of a better solution.
You are coming in to make your relationship better, or to save it in general, and probably restore your sex life in some way. A professional should never tell you that there is no hope for your marriage if both parties want to save it.
There are hundreds of licensed counselors and therapists in Colorado. I hope you give me a chance to help save your relationship. I use a combination of therapeutic approaches with couples, primarily made up of Gottman Relationship Therapy and IMAGO Therapy.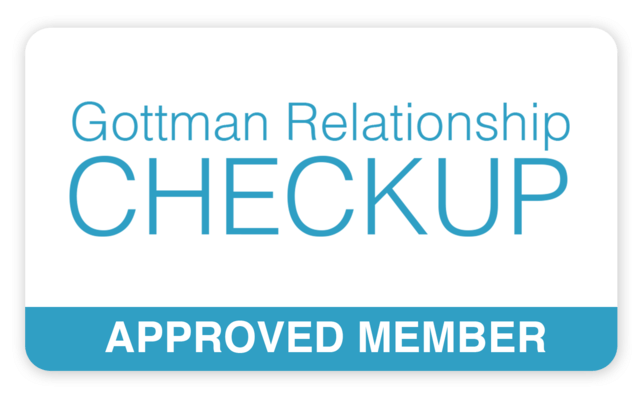 If any of the above relate to your and your partner in your relationship, let's speak about how to reconnect and rekindle your love for one another. Please reach out today so we can schedule an appointment. 
You'll develop the necessary skills needed to maintain sustaining love…
Enhance & enrich your partnership.
Increase sexual intimacy with your beloved.
Deepen & strengthen your connection with self & others.
Regain the intimacy and love you once shared.
Redefine your relationship.